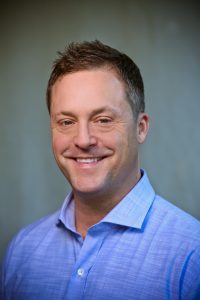 I am an entrepreneurial executive with a career of systems-level impact, across sectors, for a more just and secure world. My work has spanned sustainable business, social entrepreneurship and investing, global economic and enterprise development, civic engagement and service, healthy food innovation and access, and music and culture.
My focus in leading and growing enterprises has been on vision, strategy, operations, innovation, communications, resource mobilization, talent recruitment, partnerships, public policy and brand. I value courage, straight talk, teamwork, fairness, perseverance, follow-through and fun.
I'm currently serving as a consultant to Califia Farms, one of the fastest growing, independent whole ingredient and plant-based food and beverage companies in the U.S. with an accelerating global footprint. I advise the firm on organizational development and planning, issues management, brand positioning and communications strategy.
In my prior role, as SVP at Winrock International, an agricultural, environmental and economic development organization with operations in over 50 countries, I recruited top talent, developed new impact areas and strategic partnerships, relaunched the brand, initiated enterprise-level planning and management systems, and drove new business and revenue.
I began my career as a policy aide in the White House Office of Social Innovation where we designed the "domestic Peace Corps" initiative, AmeriCorps. As a founding program officer at the $650M start-up Corporation for National Service, I managed a $20-million portfolio of community impact projects.
At Odwalla Inc, I managed new market expansion and, later, communications, and key trade and supply-chain partners through a corporate crisis and successful turnaround (HBS case study). I was then appointed president of Social Venture Circle (formerly SVN), the pioneering platform for sustainable business CEOs and impact investors. We grew annual revenue by 45 percent.
After 5 years as an equity investor, small business owner and musician, I founded the award-wining Music National Service Initiative and MusicianCorps which trained and placed musicians and artists as teachers, mentors and community care workers in high need settings throughout the U.S.
I've been a paid adviser to C-level executives (in media, technology, equity investment and philanthropy) and a speaker at prominent academic and civic institutions. My work has been featured in national network news and major media outlets.
If you'd like to discuss a project where I might serve a brand, business or vision for positive impact, please contact me here or through LinkedIn.
All the best, Kiff