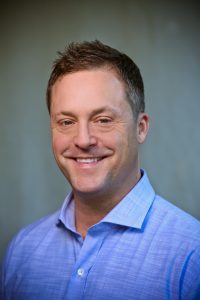 I am an entrepreneurial, senior executive with deep experience and impact in ESG, communications and brand strategy across sectors. My career has spanned healthy food, beverage and lifestyle, executive consulting, global economic development, nonprofit management, impact and equity investing, and music and culture. My goal has always been to serve the greater good.
In leading and growing enterprises, I aim to 1) align a firm's purpose, product and brand value proposition with its internal culture and operations, stakeholder strategy and civic behavior; 2) build resilient teams, collective spirit and effective management systems and 3) continuously innovate, execute and learn. I value teamwork, straight talk, follow-through and fun.
I am currently an operating executive and senior advisor to Califia Farms, one of the largest and fastest growing plant-based food and beverage companies in the U.S.  My responsibilities include C-suite strategic advisory, corporate, brand and product communications, issues and crisis management, partnerships, organizational development and culture.
Before returning to consulting, I was SVP Corporate Affairs at Winrock International, an agricultural, environmental and economic development firm where I built and managed teams for business development, marketing and communications, blended finance, government relations and sustainable supply chain with multinational food companies.
Prior to Winrock, I founded the award-wining Music National Service Initiative and MusicianCorps which trained and placed musicians as teachers, mentors and community care workers in six U.S cities and 20+ college campuses. As part of the project, we created MusicMLK, an annual celebration of Dr. King's life and legacy infused with co-creative music, arts and community service.
Music National Service was named a "top policy innovation to strengthen U.S. communities" by the Aspen Institute and was included, with bi-partisan support, in the 2009 Kennedy Serve America Act which authorized significant funding increases for the Peace Corps and AmeriCorps.
I have served as a domestic and international advisor to C-level executives in the private, public and social sectors. Clients have included Discovery Communications, Thumbtack Inc, Ridgetop Research, Bill & Melinda Gates Foundation, Communications Network, U.S. State Department under President Clinton and the Committee on Arts and Humanities under President Obama.
I have been a paid speaker and lecturer at prominent academic, civic and cultural institutions on a wide range of issues. Topics have covered corporate citizenship, strategic communications and crisis management, social entrepreneurship and innovation, cross-sector partnerships and the power of music to transform lives and communities.
My work has been featured on NBC Evening News, PBS NewsHour, NPR All Things Considered, New York Times, Wall Street Journal and other national, local and trade media.
I am always interested in working with great people, doing big things to improve the world. If I might help as a consultant to your game-changing vision or venture, or in an executive leadership role, please reach me here or through LinkedIn. Thank you!
---
Earlier Career Story
I began my career straight out of Wesleyan as employee number 2 on Bill Clinton's presidential campaign. Under the mentorship of Eli Segal, I had opportunities to play several roles as the campaign grew — from start-up administration to political organizing to the national advance team where I directly managed the candidate and co-created events that drove media coverage and grassroots support.
In the White House, I was a policy aide in the Office of Social Innovation, where we designed the "domestic Peace Corps" initiative, AmeriCorps. With funding from congress, this effort birthed the $650mm Corporation for National and Community Service (CNCS) where I joined the start-up team and became a founding program officer, managing a $20-million portfolio of locally-based environmental, health and education projects in the American South.
At CNCS, essentially a public-private foundation, I was exposed in the early 90's to corporate leaders who viewed social, environmental and civic engagement as core to their business mission. I became enthralled with by the idea of business as force for good and wanted to jump in.
I landed under a visionary CEO at at Odwalla Inc, a fast growing innovator in the healthy beverage category and leader in the early movement for "socially responsible" business.  I began on the expansion team, bringing the first-to-market "fresh smoothie in a bottle" to the East Coast.
But only three months into the job, Odwalla had a major food-borne illness crisis that became an existential corporate crisis. I pivoted to shoring up key trade partners and key supply chain vendors. Then, with hundreds of civil lawsuits across several states, a federal grand jury investigation and a torrent of negative media, I became the firm's spokesman and director of strategic communications.
I co-authored Odwalla's emergent brand strategy and we ultimately weathered the storm and collectively led a successful turnaround which is now a Harvard Business School case study.
From there I was appointed president of Social Venture Circle (formerly SVN), the pioneering platform for sustainable business CEOs and investors which included the founders of Ben & Jerry's, Patagonia, The Body Shop, Honest Tea, Domini Social Index, Calvert Investments and more. The roughly 400 members of this close-knit leadership network was the foundation of today's ESG (environmental, social, governance) imperative which is changing the world of business and finance.
After a decade-long sprint I wasn't ready to jump into another traditional job. I realized that if I didn't pursue my lifelong passion for music (vocals, keys, composition), I wouldn't be happy. The question was, how to pay for it?
I chose to deep dive into equity investing.
The investing, which continues today, financed my 5-year musician life: making two albums, touring a band, licensing to T.V., film, radio and streaming and attempting to spark a civic music movement.
Let's make things happen.
Kiff