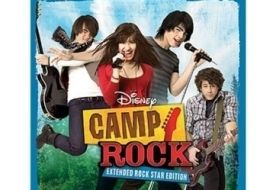 Something about music…
"Camp" debuted to 8.9 million total viewers Friday night, with fans holding viewing parties nationwide. A second airing Saturday night on ABC pulled in 3.6 million viewers, while a third airing Sunday on ABC Family averaged a solid 3.7 million viewers, according to Nielsen.
Meanwhile, the movie's premiere in Canada became Family Channel's second-most-watched movie ever, behind Disney Channel's "High School Musical 2" (848,000 total viewers vs. 1 million).
http://www.hollywoodreporter.com/hr/content_display/news/e3ib3b4f691bfdc20777e32639ff64db485—–